December 7, 2016 | Derek Irwin
Wine Enthusiast Editor's Picks - The Bull and Tempranillo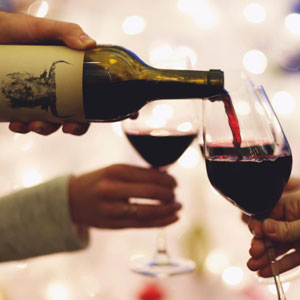 At Irwin Family Vineyards, we love wine because of what it does. Wine has the ability to bring people together - to make people talk, share ideas, unwind and unclench. We love wine because it can play a part in breaking barriers and generating dialogue. When we set out to start Irwin Family Vineyards, we wanted to be different. We didn't want a château or dozens of employees. We wanted to create something simple to be enjoyed amongst family and friends; a humble, daily beverage.
Recently, two of our wines were chosen as Editor's Picks by Wine Enthusiast. Our 2012 Tempranillo earned 91 points and our 2013 The Bull earned 90. We couldn't be more thankful that what began as the desire to create something simple has been recognized by one of the world's most acclaimed associations.
We want to thank the folks over at Wine Enthusiast for the honor and also our friends and family for their continued support.
To view the full articles, visit the links below:
Comments
---